I know, I already said Florence was the perfect Marathon, but Pisa was even more perfect. While this might not make sense linguistically (I reckon "perfect" is already the best, there cannot be a "more perfect"), it does somehow make sense in life: You think it can't get better, but then it does. So, what happened in Pisa? First, I got under 3 hours 30, something I did not dare to hope for in 2013. Official time is 3:28:30. Second, I made new friends on the plane, who adopted me into their family for the weekend and so I ended up being invited to fantastic Italian food and was surrounded by friends and family including temporary sister, mum and granny. One of the new-found friends even signed up for the half marathon and we ran the 12 first ks together – a superb morale booster. Third, the race itself felt really great. I decided to join the pacemakers for a 3:30 time and it turned out I could stick to them till the end. The route was a great mix out of iconic city views, country side and sea-side. I have said this a lot lately, but again, it felt like the best and most enjoyable marathon so far. And of course, the Leaning Tower was in the centre of all of it. What a nice way to complete the 12 marathons in 2013 callenge! Here are some pictures:
The Leaning Tower the night before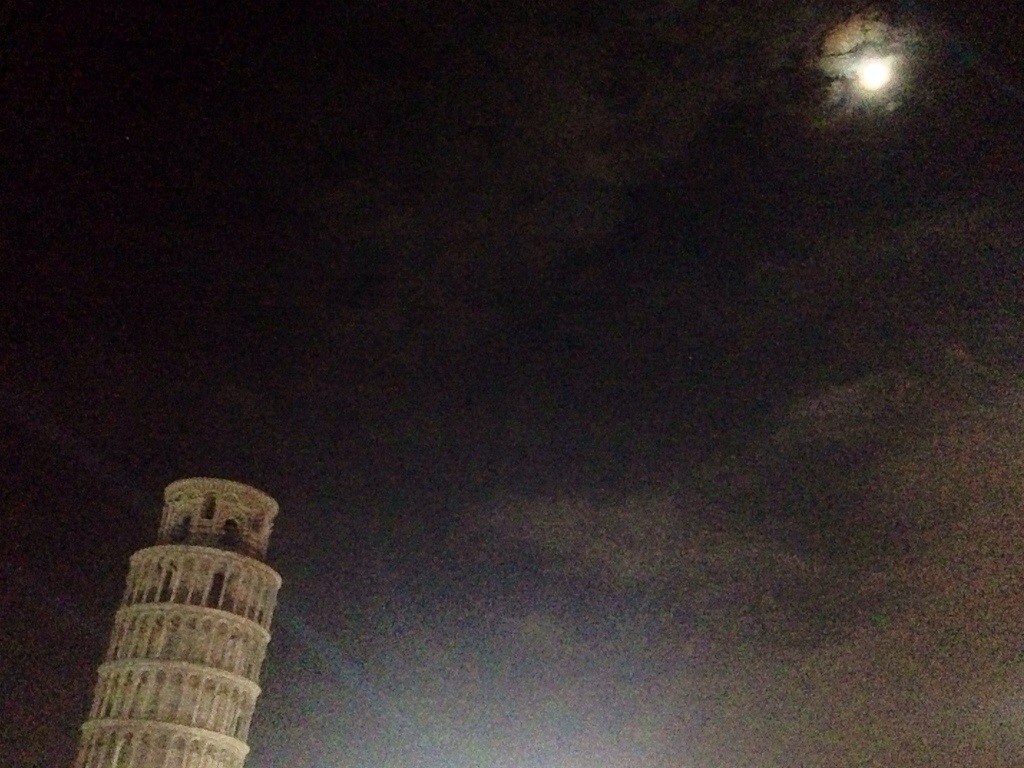 The Leaning Tower in the morning on my way to the start line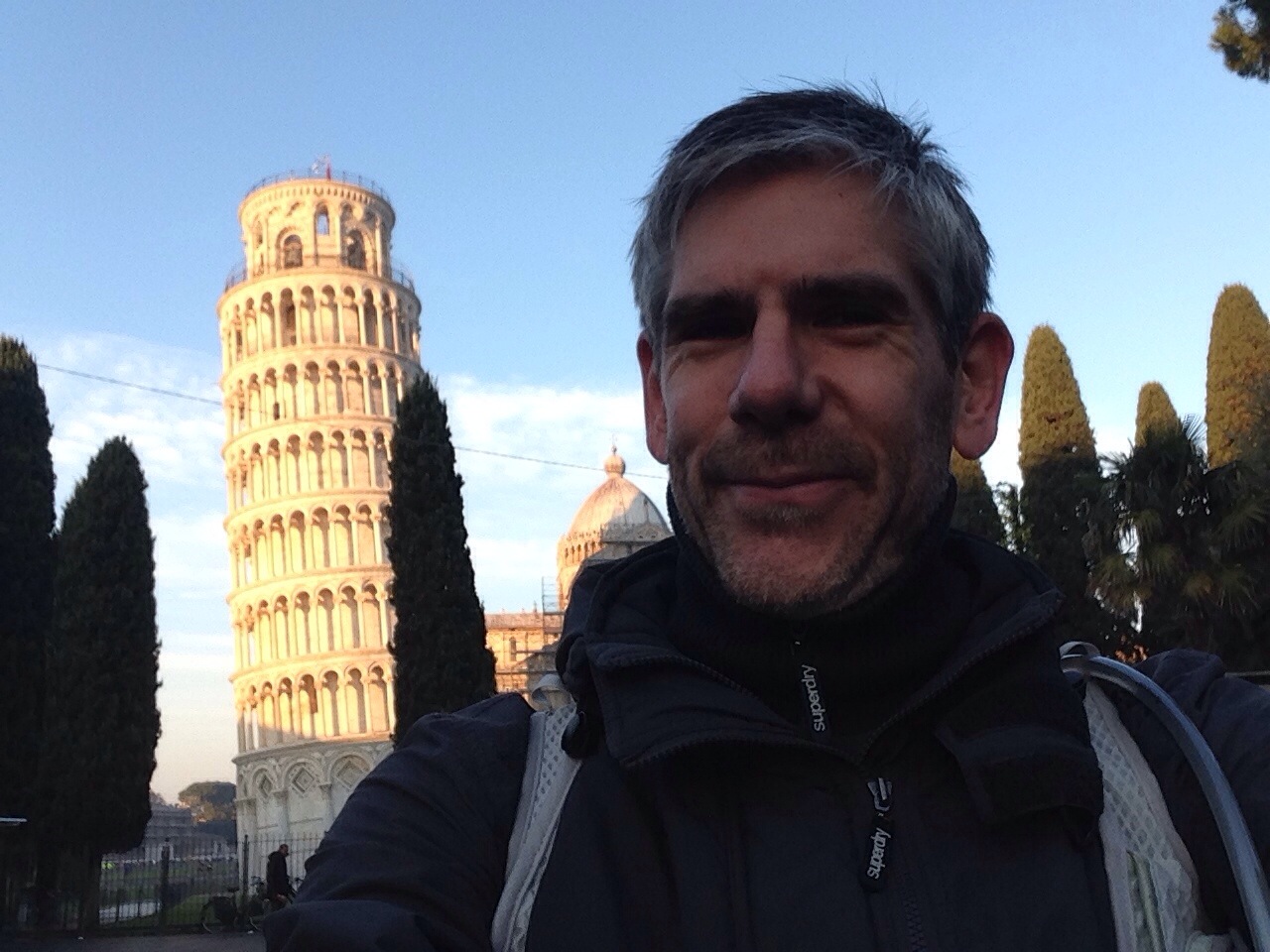 After crossing the finish line – who can spot the Leaning Tower?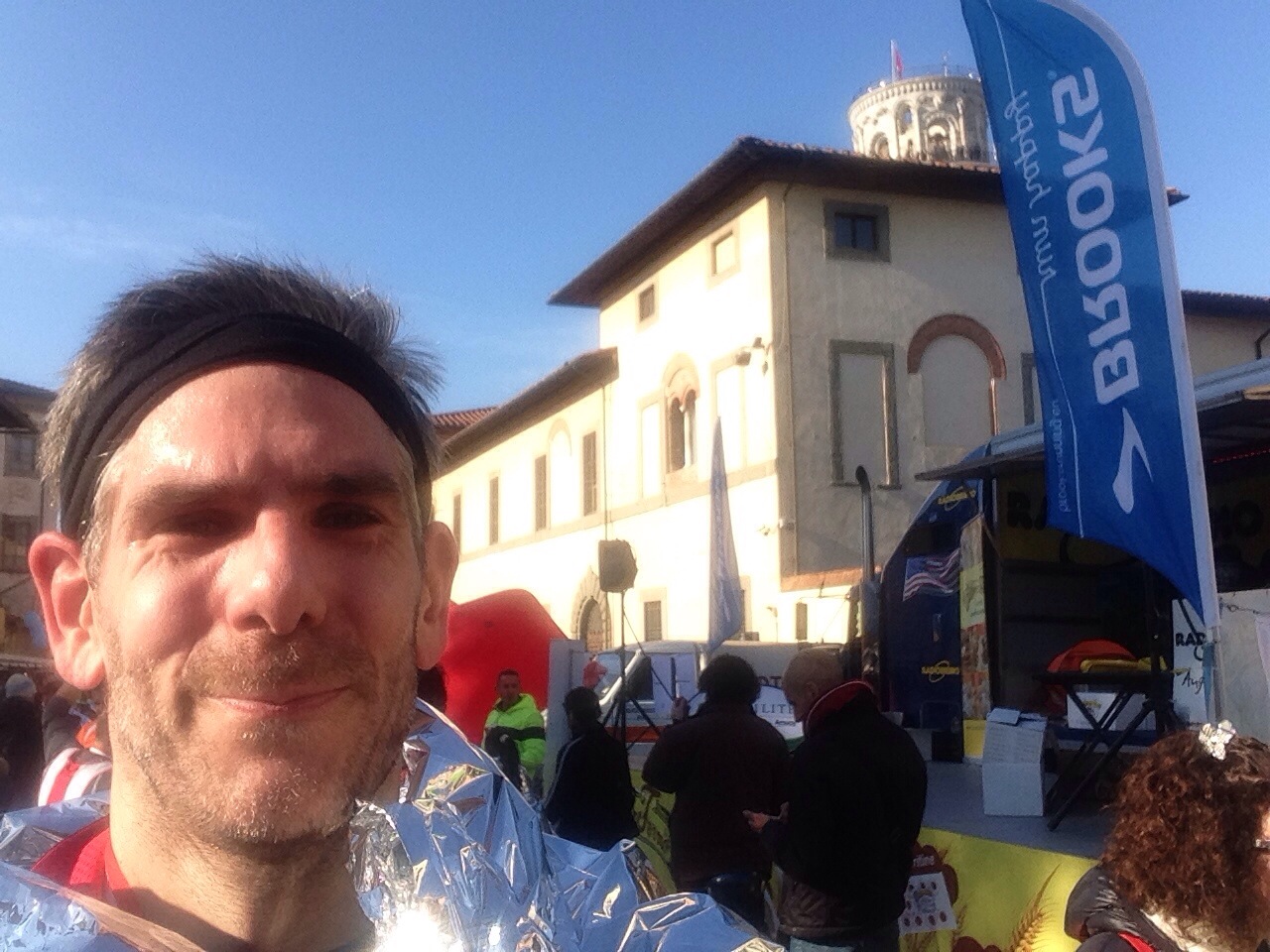 Bye bye, Pisa! Last picture before heading back to catch my 3pm flight.