… the Las Palmas Gran Canaria Marathon. Mix feelings. My heel hurts. Still. Not quite sure if I like Las Palmas, many rough looking corners here. But I saw Paula Radcliffe today, which somehow lifted my mood. She seems to be nice. I like her. And took some of these creepy selfies – the lady in red in the back, that's her.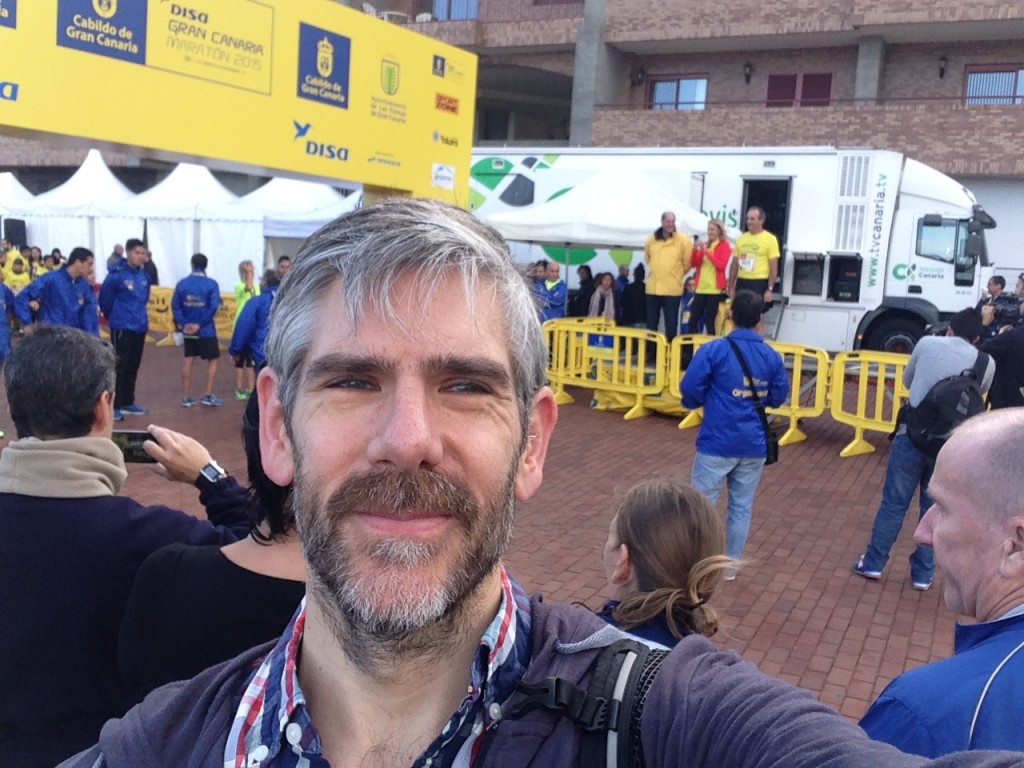 They did some 3k fun runs today, to warm up for the big event tomorrow.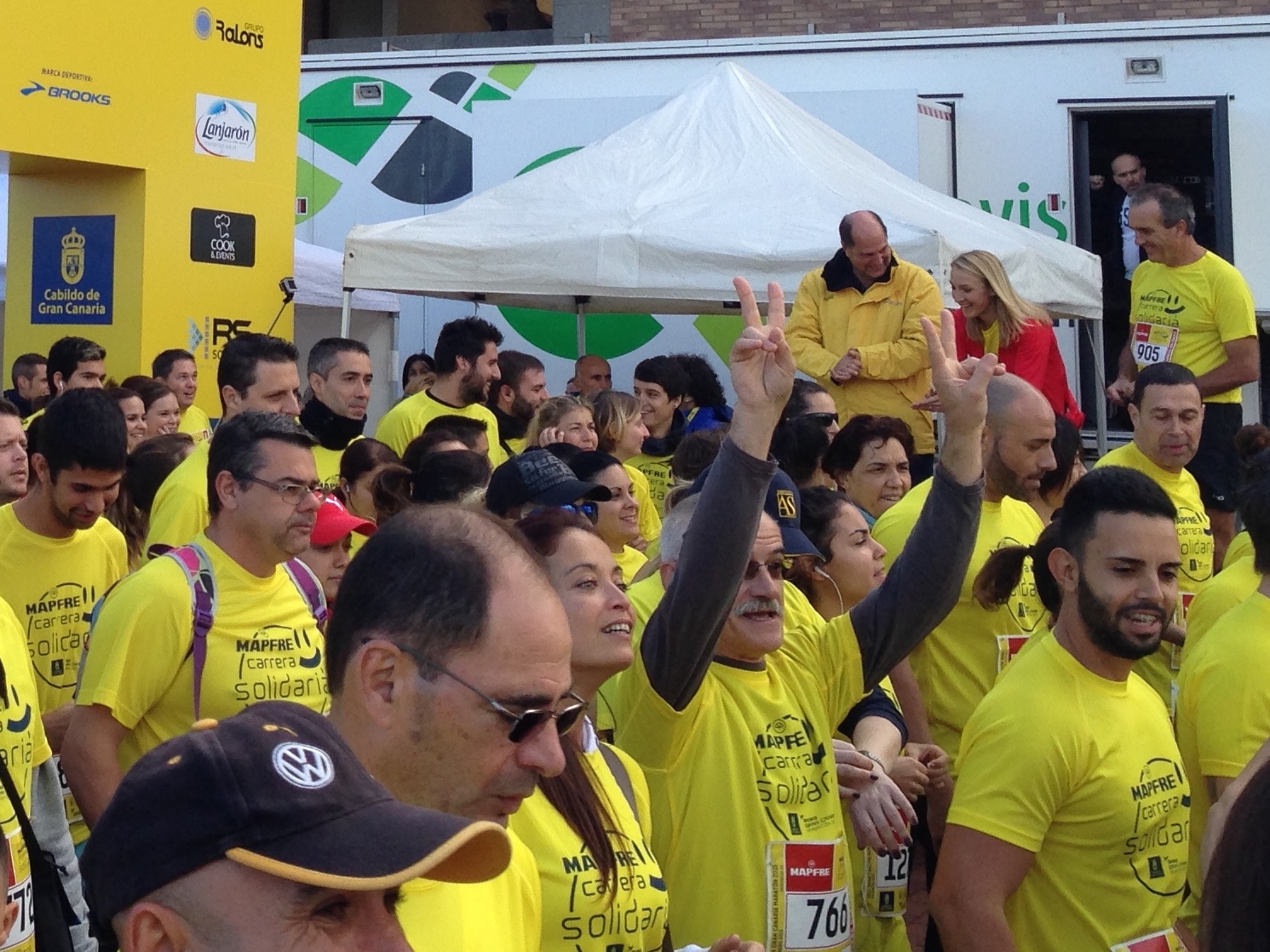 Tomorrow is mostly about half marathon and 10k runners. There are only 1000 marathoners or so. A guy who did this last year told me, that the second of the two laps for marathoners can be disheartening, because you are quite on your own. The running crowd is thinning out by then and so is the interest of the spectators. Hence, no cheering on the way and a though finish… I better get mentally prepared for that. Here a picture from where it starts and ends tomorrow.