What has Prague in common with an English medium sized town called Milton Keynes? I can tell you, not very much, but one thing is, they both had marathons in the first week of May. And I did run them both. It's a first for me, to run two marathons in the same calendar week. But what a different experience it was: Milton Keynes is best known for their concrete cows, Prague is best known for, well, being Prague. While Milton Keynes has the charm of a dystopian George Orwell place, Prague is just amazing and running a marathon there felt like a huge privilege.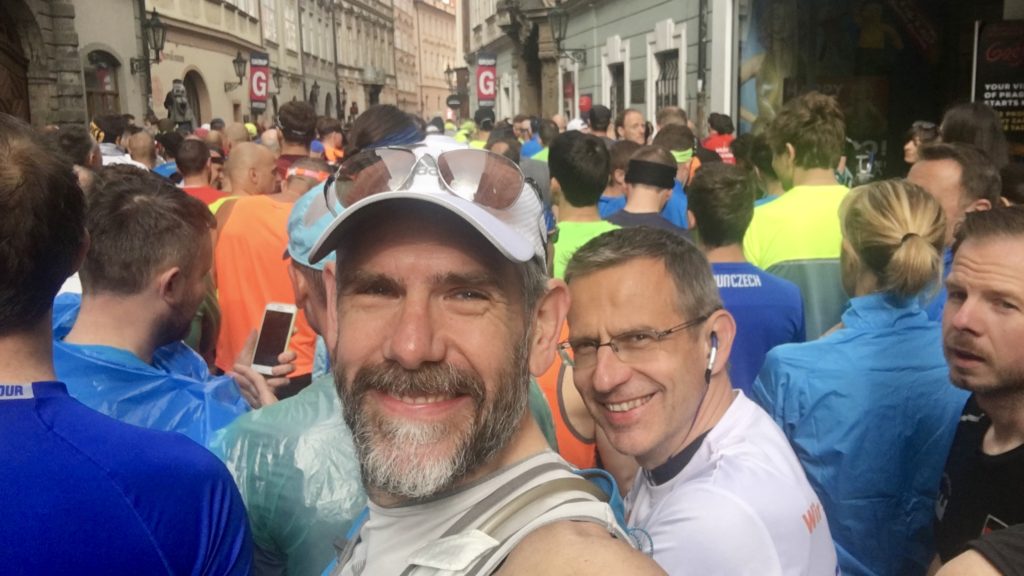 At the start they did not play some up-pumping rock tunes, but (very fitting and classy) Smetana's The Moldau (Vltava). The first 5k were great, we passed all the stunning buildings of the Old Town and when we crossed Charles Bridge, it felt a bit like a fantasy movie, with all these stone statues left and right – a goosebumps moment. Milton Keynes tried to score with a finish in their football stadium. Which was fair play and fun in some way.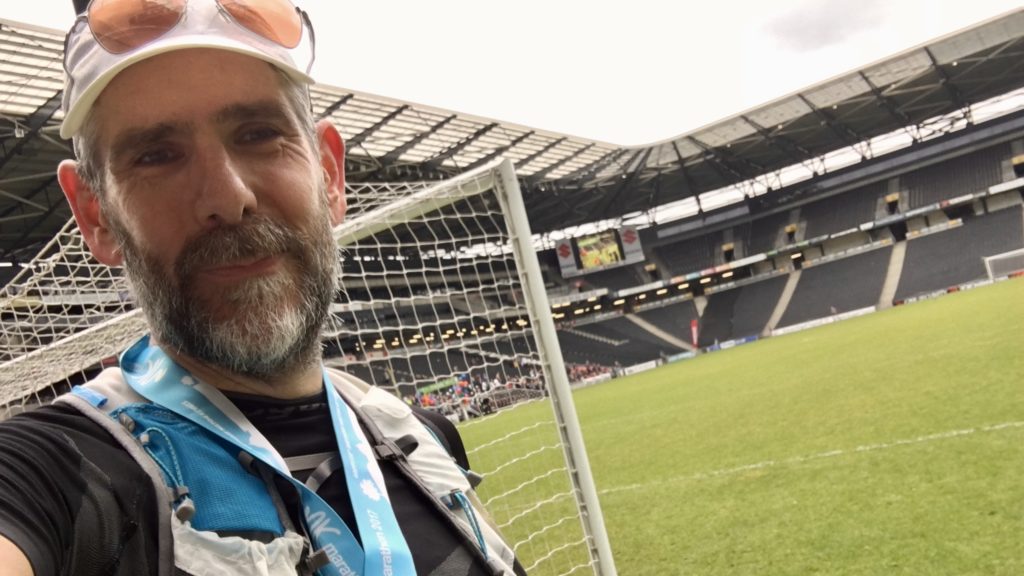 However, the best thing about Milton Keynes was that I had family and friends around, friends to run with and family to cheer. But then I also met friends in Prague and ran with them and had one friend to cheer. And in Prague I had a lot of beer before and after and the whole place came across as very chilled and relaxed – absolutely loved it. Milton Keynes famous concrete cows I even missed. Never saw them, despite having passed a sign that indicated something. Milton Keynes was built 50 years ago on a green field, I guess just because back then the government could, the same way the Chinese government can today. And being the artificial grid city it is, the running felt a bit like maze running, with all the pedestrian ways and roads weirdly meshed under and over each other. I constantly thought I had been at this or that point several times before, just because so many corners looked so similar. Prague in fact did repeat some parts of the route, but because it was such a great experience and nice backdrop I did not even notice or would have wanted it to be any different. Well, it is completely silly to compare these places, but I thought I should give it a try having run marathons in them in the same week. Milton Keynes was on UK's bank holiday Monday and Prague on Sunday. Time wise Milton Keynes beat Prague though: I did a 3:37ish time while Prague was 5 seconds above 3:40. And when it comes to the medals the difference could not be more obvious. But hey, at least the ribbons are both in a shade of light blue.