View from my hotel room, 7am.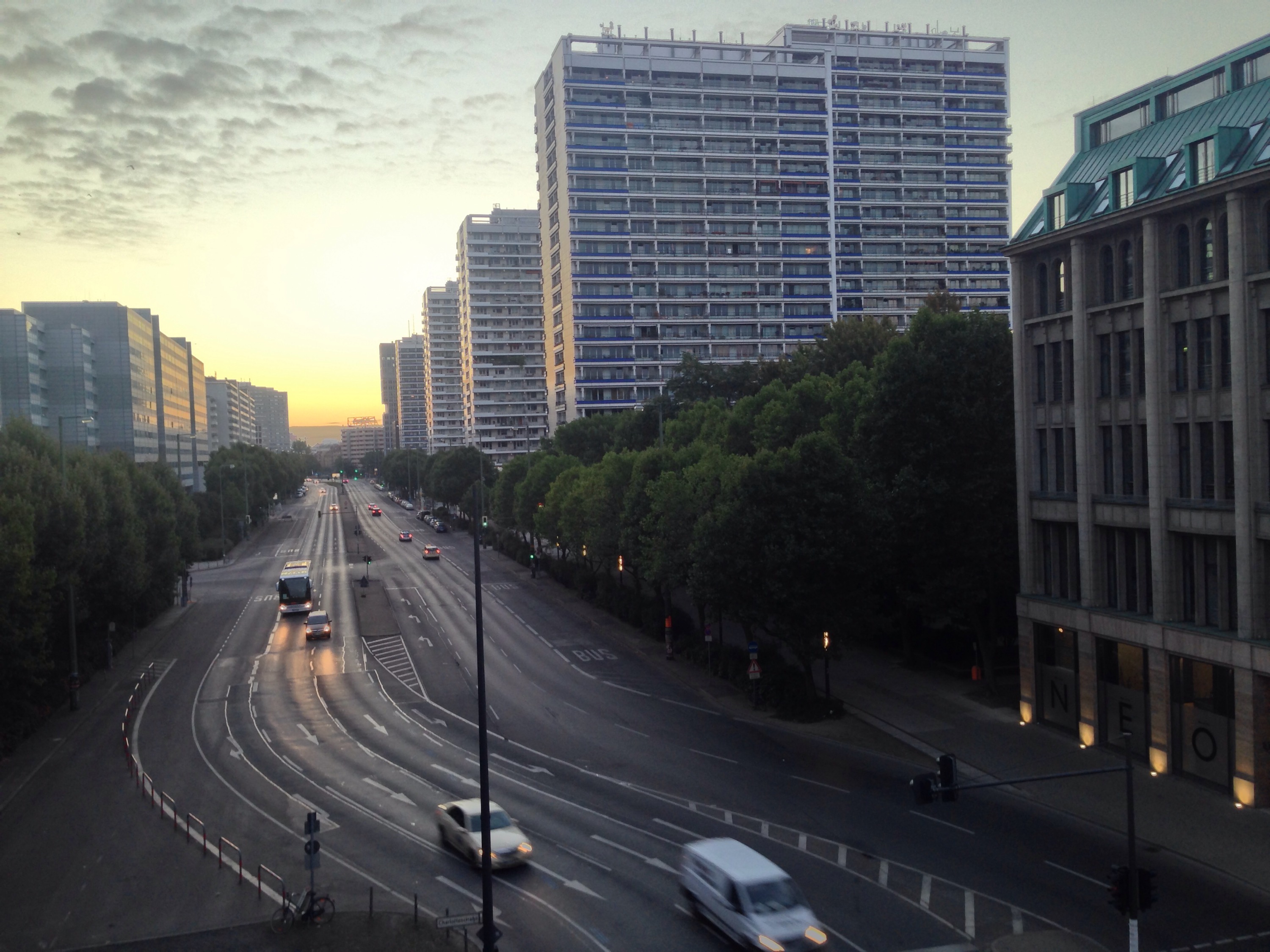 This is kilometre 39, so around lunch time I will hopefully be on this road running towards the finish line of this year's Berlin Marathon.
Very mixed feelings: Very excited to be part of such a mega event, but I am quite underprepared, because knee pain had been grunding my running to a hold. I now know it's just ITB. I did do some stretches over the last days, which helped. I managed to get a few short last minute runs in this week, with knee pain but at least bareable. Not sure what the day might bring, but I can't allow myself to stretch this marathon out for too long, because I have a plane to catch at 5pm. Please, God, let Berlin be nice to me!