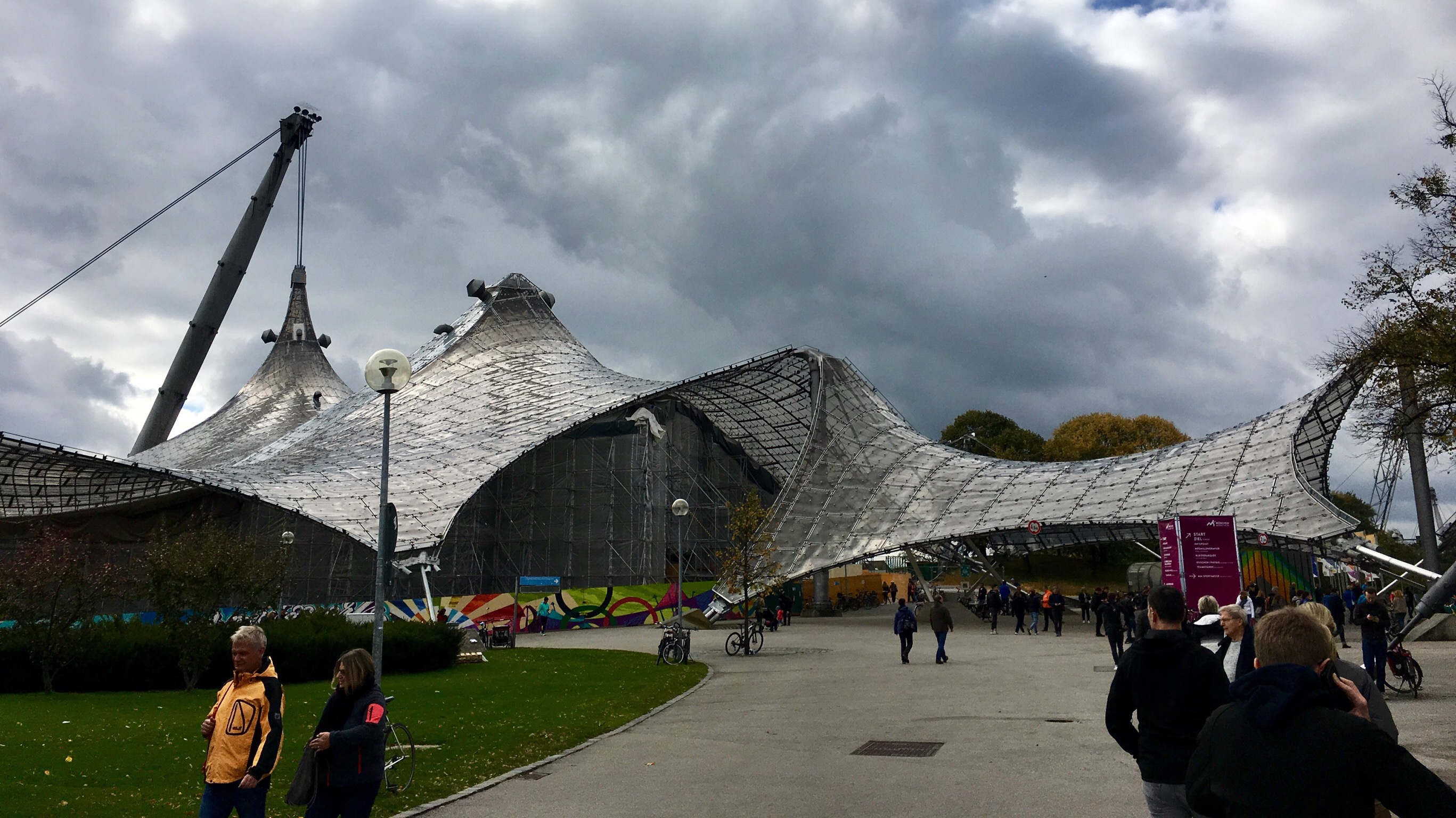 People close to me usually know that Munich (München in German) is not on my list of favourite places. They also know that this is not based on experience, I actually have never really been there. Which does raise the question about my irrational dislike, but that's another story. It happened that I got back in touch with friends who live in Munich, loving it and innocently invited me to come. It came to a diplomatic incident which I am not proud of and which made me rethink and decide to give this place a chance by signing up to this year's marathon. And so I did. And I have to apologise to Munich, it is a lovely city. It probably helped that it was introduced to me by lovely hosts, but even the first impression of picking up my number at Olympia Park (which by the way served as a model for London's Olympia Park) was very impressive. I instantly fell in love with the park, the iconic architecture of the Olympic Stadium and Halls and was thrilled to know that I would start and finish the marathon here.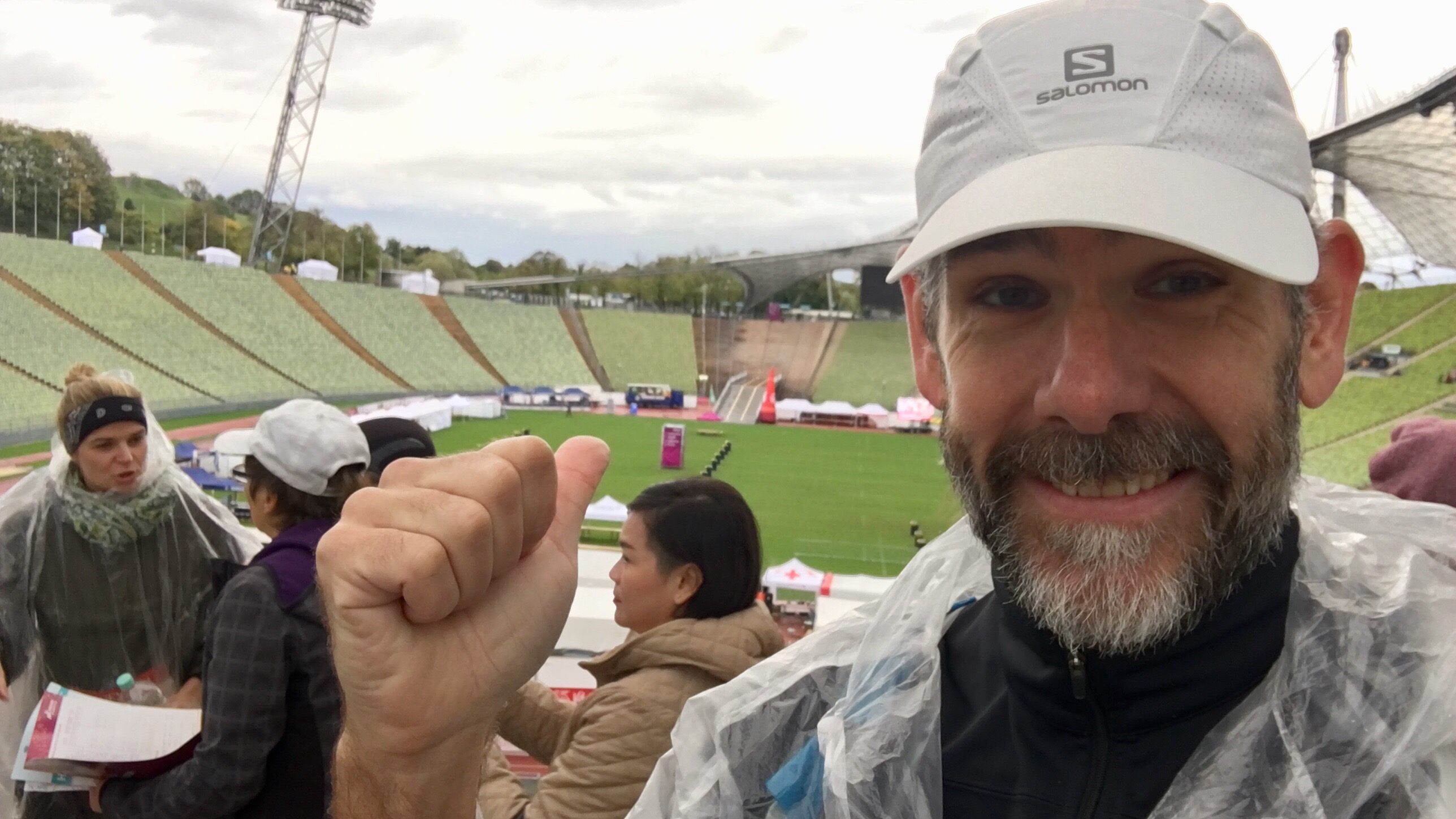 But also the rest of Munich surprised me, especially all the old buildings and places that must somehow survived the war or had been rebuilt remarkably well and reminded me strangely of Italian cities. Where do the perceived Mediterranean influences come from? Well, as said, it surprised me and I loved it. The actual marathon had the charm of a big event that actually did not feel that big. There was a sense of flexibility and heart. So when I got all in panic mode because I forgot my timing chip, there was an easy way to get a replacement just 45 minutes before the start. The marathon route passed all the nice buildings and places I had been shown the day before, but also led through the English Garden, a name I was familiar with, but I had no clue how big it was. I felt reminded of Central Park in New York, where the word "park" does not really describe it. It's more like a large piece of nature within a city. The English Garden was from kilometre 8 to 15 and it was great. The weather forecast had said rain all way through, but it did not happen. Thank God. Having gotten soaked would have definitely spoiled the experience because there were quite low temperatures (felt even worse coming from summer months of running) and there was a wind stronger than usual. I started to feel cold three quarters into the race, even without rain.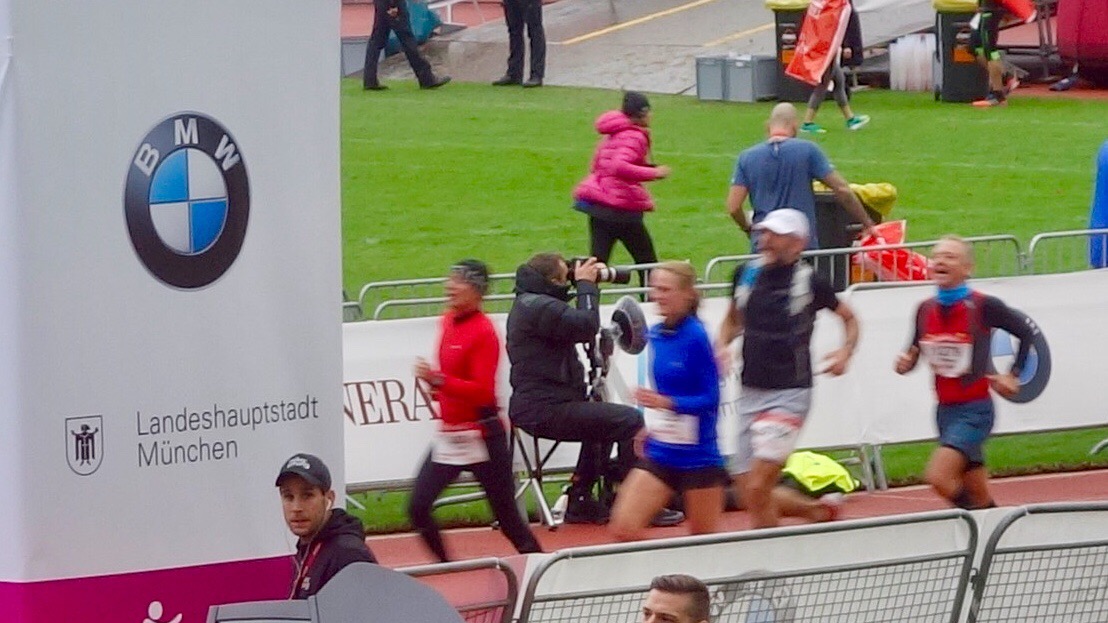 Overall I had a blast, did an under 3:30 time and entering the Olympic Stadium for the finish with dramatic film music playing and friends to cheer you was one of those goosebumps moments that reminded me why marathon running is such a great thing. And now Munich, unexpectedly, became part of this great thing. I say again sorry to Munich for my unjust prejudice and I am sure I will be back.